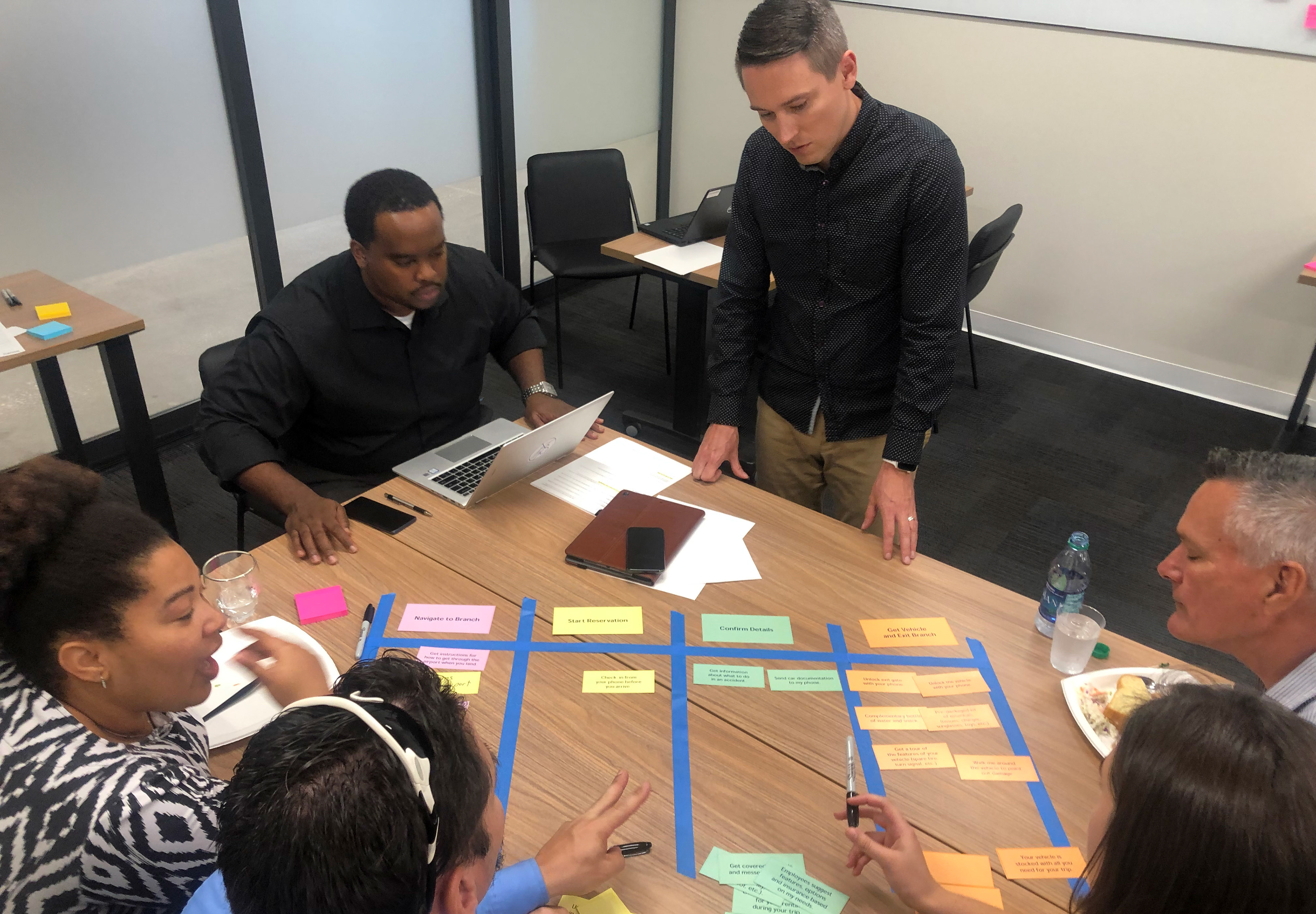 As a founding member of a company-wide strategic program to better understand and improve the global car rental experience, I had direct involvement in selecting a partner, developing a strategic plan and executing on our CX roadmap.
I actively led and participated in activities such as customer discovery, co-creation workshops, customer intercepts, employee interviews, and research analysis/synthesis.
My leadership role in this new organization included development of a communication strategy, ongoing executive updates, and onboarding of new team members.